Printed PP strapping roll
With an objective to fulfill ever involving demand of our client we are engaged and called famous manufacturer of Printed PP strapping roll in Gujarat. These Printed PP strap roll is stringently quality checked according to specified parameter resulting in high quality product. Manufactured by utilizing fine quality raw materials and latest advanced technology in order to meet international standards. Available in different width length, thickness, and color option according to the requirement of our regular client. We customize printing on straps in various colors along with the client desired logo. Some of its features include available like superior performance, flexibility, high strength, easy to use, chemical resistance etc. many more. The offere PP strap roll is highly utilized in various industry sectors like electrical, pharmaceutical, food, furniture, and others. Furthermore, the offered roll is available at a very nominal cost.
How to Print on PP strapping roll:-
At the point when the customer requires a specific print on the strap, they pass on to us the specific issue which should be imprinted on the strap and we have to make a sound system for a similar which for the most part takes about a day, after that the sound system is connected to the printing unit, the imprinting on strap happens once the strap is totally prepared and it goes through the printing unit where the impression is put on it with the assistance of sound system and ink.
PP Strapping Printed Fully Automatic
Product Code
Width
Thickness
Meters
Net Weight
Break Load
Core ID
Surface
Remark
Color
(in mm)
(in mm)
(Per Roll)
(Per Roll)
(Kg)
(in mm)
(± 0.05 mm)
(± 0.03 mm)
(± 0.5%)
(± 100 gms)
 

 

906
9
0.6
2000
6.3
80
200
Embossed
Normal
Different
907
9
0.7
2000
7
85
200
Embossed
Normal
Different
1106
11
0.6
2000
7
90
200
Embossed
Normal
Different
1107
11
0.7
2000
8
110
200
Embossed
Normal
Different
1206
12
0.6
2000
8
110
200
Embossed
Normal
Different
1207
12
0.7
2000
9
120
200
Embossed
Normal
Different
1208
12
0.8
2000
10
120
200
Embossed
Customized
Different
1506
15
0.6
1000
6
130
200
Embossed
Normal
Different
1506
15
0.6
1500
9
130
200
Embossed
Normal
Different
1507
15
0.7
1000
7
150
200
Embossed
Normal
Different
1507
15
0.7
1500
10.5
150
200
Embossed
Normal
Different
1508
15
0.8
1000
8
160
200
Embossed
Customized
Different
1509
15
0.9
1000
9
170
200
Embossed
Customized
Different
1806
18
0.6
1000
7
170
200
Embossed
Normal
Different
1807
18
0.7
1000
8
175
200
Embossed
Normal
Different
1808
18
0.8
1000
9
180
200
Embossed
Normal
Different
PP Strapping Printed Fully Automatic
Product Code
Width
Thickness
Meters
Net Weight
Break Load
Core ID
Surface
Remark
Color
(in mm)
(in mm)
(Per Roll)
(Per Roll)
(Kg)
(in mm)
(± 0.05 mm)
(± 0.03 mm)
(± 0.5%)
(± 100 gms)
 

 

906
9
0.6
2000
6.3
80
200
Embossed
Normal
Different
907
9
0.7
2000
7
85
200
Embossed
Normal
Different
1106
11
0.6
2000
7
90
200
Embossed
Normal
Different
1107
11
0.7
2000
8
110
200
Embossed
Normal
Different
1206
12
0.6
2000
8
110
200
Embossed
Normal
Different
1207
12
0.7
2000
9
120
200
Embossed
Normal
Different
1208
12
0.8
2000
10
120
200
Embossed
Customized
Different
1506
15
0.6
1000
6
130
200
Embossed
Normal
Different
1506
15
0.6
1500
9
130
200
Embossed
Normal
Different
1507
15
0.7
1000
7
150
200
Embossed
Normal
Different
1507
15
0.7
1500
10.5
150
200
Embossed
Normal
Different
1508
15
0.8
1000
8
160
200
Embossed
Normal
Different
1509
15
0.9
1000
9
170
200
Embossed
Customized
Different
1806
18
0.6
1000
7
170
200
Embossed
Normal
Different
1807
18
0.7
1000
8
175
200
Embossed
Normal
Different
1808
18
0.8
1000
9
180
200
Embossed
Normal
Different
Features of Printed PP strapping roll:-
Tensile strength
Easy to use
Superior Flexibility
Tear resistance
Seamless finish
Extremely safe
no maintenance cost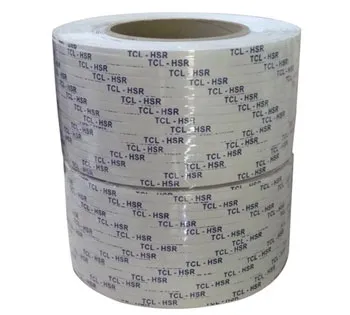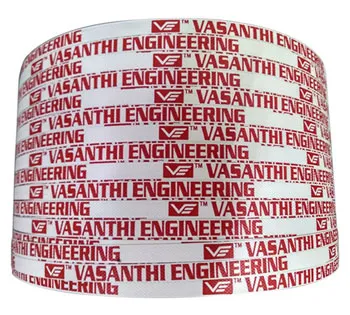 Last Updated: 12-July-2021 [VinKar]